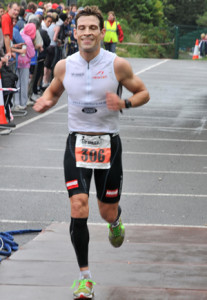 "I was run down, over trained and exhausted, I had no desire to do anything… training, racing… some days even just answer the phone was intolerable. Steve helped me get to the stage where I could compete again and I do feel that I'm back to full health thanks to Steve's help. I'm in as good a place mentally, motivationally and physically as I've been for a long time. I'm really grateful for this"
Jonathan Hotchkiss, ex professional triathlete.

"Recovery is an essential part of our team goals at Essex County Cricket. Steve has delivered extremely insightful workshops to both the players and coaches and completely revolutionised how we think about our preparation for training, competition and our recovery processes. Our squad have really bought into everything Steve has advised, resulting in reduced body fat levels, increased recovery times and better energy levels. We continue to use Steve as a Performance Nutrition Consultant as he provides specific information and direction to individuals within our squad"
Ant Sharp, Sports Science and Medicine Manager, Essex County Cricket Club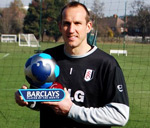 "I asked Steve to help me get in shape for the 2010 Football World Cup. I've gone from 15% body fat to 10% **, I've put on 5kg** of muscle mass and I won Premier League Player of the Month whilst working with Steve. I'm stronger, leaner and in great shape for the world cup"
Mark Schwarzer, Fulham FC and Australia number 1 goalkeeper.
"I went to see Steve as I was interested in losing weight and learning about nutrition. We worked together on a manageable nutritional plan which resulted in losing a stone of fat whilst maintaining my strength and fitness.  As a result of his advice I managed to take an hour off my previous race time!
His knowledge is second to none and explains the role of nutrition in layman's terms.  I can't recommend him enough, not only to improve performance but to also set out a template for a healthier lifestyle."
Bruno Morelli, leisure tri-athlete.
**DISCLAIMER. Results vary from person to person and we can't guarantee you will experience the same results. If you have strictly followed the advice given to you and you do not experience the results you were expecting we will give you 100% of your money back, no questions asked, no hard feelings. 
<sc